Quiver software 3D rendering engine in Java
At university I got interested in creating 3D software rendering engines. After rebuilding the Wolfenstein 3D and Doom engines, I wanted to create an online multiplayer shooter. My engine of Wolfenstein was too basic and my engine of Doom was too slow for computers at that time. So I created a custom engine: Quiver.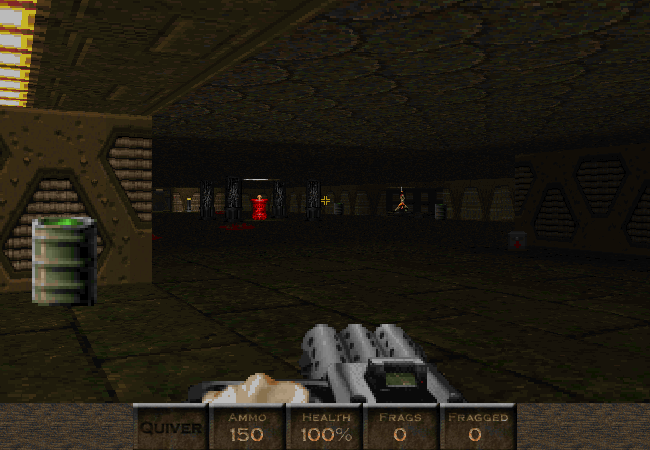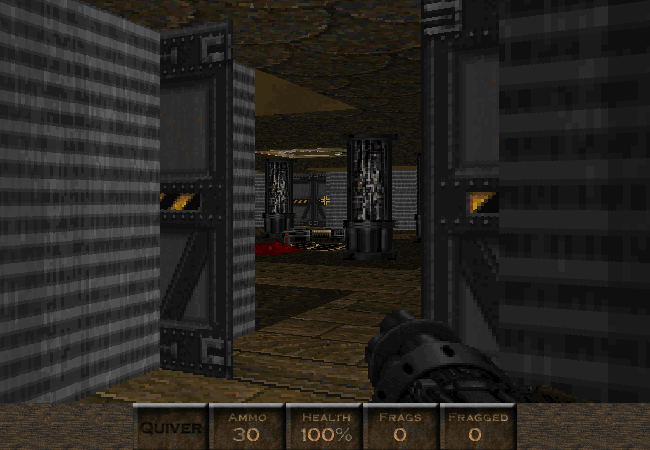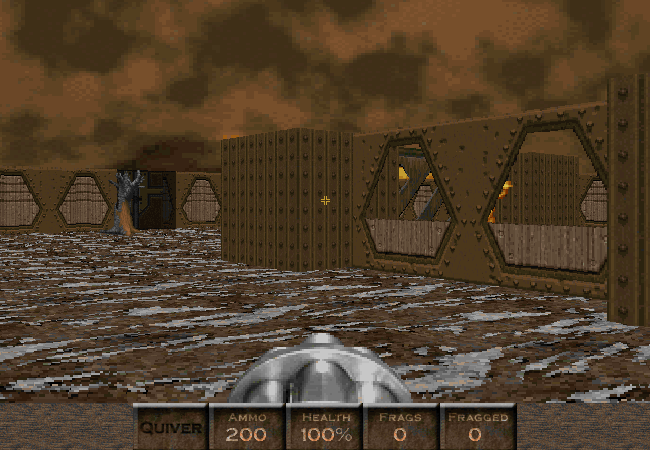 Quiver combines the best features from both my engines. It's the Wolfenstein 3D engine enhanced with rendering of floors and ceiling, mipmapping, transparent walls and light. It was a big "success": at university we played the game on several occasions with 4 or more players.
Features
raycasting
vertical texture mapping for walls
horizontal texture mapping for floor and ceiling
multiple levels of light with a CLUT (Color LookUp Table)
mipmapping
collision detection
doors

objects / projectiles
walls with gaps
transparent walls (forcefields)
player physics
weapons
network play (not in the demo)
level editor (not in the demo)
Demo
Below is a demo of the engine in Java as applet. To run this, you might have to lower Java's security settings to medium or add my website to the Exception list.
Controls
| | | | |
| --- | --- | --- | --- |
| Walk forwards | W | Shoot | K |
| Walk backwards | S | Strafe left | F |
| Turn left | A | Strafe right | H |
| Turn right | D | Toggle mipmapping(on/off) | P |
| Jump | Space | Main menu | Escape |